重要日期

截稿日期:

延期至 2019年4月22日

会议日期:

2019年5月27-29日

录用通知:

投稿后20-40天

论文出版:

收到最终稿后30-60天
联系我们

邮箱:

huiyi123net_may@126.com

手机:

0086-18917219762

座机:

021-51098086

QQ:

2934920393
huiyi123公众号

huiyi123微信客服
ICCEE2019演讲嘉宾信息如下: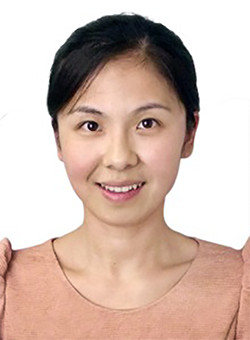 Dr. Zhang Li, Professor
Dr. Zhang Li, Professor
College of Environment and Energy Engineering, Beijing University of Technology, Beijing, China.
Biography: Dr. Zhang Li obtained her doctor degree in Kumamoto University, Japan in 2011. Since 2015, she had been an associate professor in Chinese Research Academy of Environmental Sciences. In 2017, she transferred to Beijing University of Technology and became a professor and a master supervisor. In recent 5 years, based on the National major scientific research plans such as "Major Science and Technology Program for Water Pollution Control and Treatment, National Key Technology Support Program, National Natural Science Funds" and so on, composed of 3 research assistants and 10 graduate students, her research team focused on investigating high-rate nitrogen removal by Anaerobic ammonia oxidation (Anammox) process. They utilized combined techniques (spectroscopy, mass spectrometry, molecular biology and so on) to elucidate the distribution characteristics of microbial communities under different environmental conditions, and reveal their role in the process of nitrogen migration and transformation. She was awarded Second prize of Environmental Protection Technology Award (ranked eighth) in 2015; First prize of the excellent paper in academic annual meeting of Chinese Society For Environmental Sciences in 2015; "Outstanding young scholar" certificate issued by Japanese Society of Biology in 2012; Second prize of Environmental Protection Technology Award (ranked fifth) in 2018. She published nearly 50 research papers, among which nearly 40 papers belong to SCI. 8 item patent was authorized. And also 5 monographs were published. She also works as a peer reviewer of some journals, including Journal of Bioscience and Bioengineering,Bioresource Technology,Estuarine, Coastal and Shelf Science,Ecological Engineering, Science of the Total Environment and so on.
Topic: Transformation of Dissolved Organic Matter During Advanced Coal Liquefaction Wastewater Treatment and Analysis of Its Molecular Characteristics
Abstract: Coal liquefaction wastewater (CLW) contains numerous toxic and biorefractory organics. Series of advanced treatment processes were designed to remove the dissolved organic matter (DOM) from CLW. Here, the reactivity and fate of DOM in the treatment train was studied in relation to its chemical composition by Fourier transform ion cyclotron resonance mass spectrometry (FT-ICR-MS) analysis. Within an isobaric group, the raw CLW possessed high DBEwa and low H/Cwa values with N- and S-containing formulas accounting for about 77%, which generally belonged to lignin (73.6%) and condensed aromatic structural (19.8%) classes. Additionally, the flotation process removed some hydrophobic DOM compounds with highly unsaturated states, which were biorefractory. Ozonation and catalytic oxidation processes preferentially removed highly unsaturated compounds and produced more oxidized molecules. The biofiltration process impacted the organics composition through consuming oxygen-rich substances, whereas the anoxic/oxic (A/O) process converted reactive compounds into newly formed ones through losses of hydrogen (unsaturation) from the original compounds. The membrane bioreactor (MBR) process seemed to be more efficient at removing N-containing compounds with higher unsaturated states. The formulas resistant towards the applied CLW treatment processes were characterized by lower molecular weights (~250–350 Da), higher oxidized states (O/S >6), numerous carboxylic groups, and non-biodegradable features.